Join the world's most trusted rental community

Start your free trial today
Centering humanity and quality of service at the heart of housing.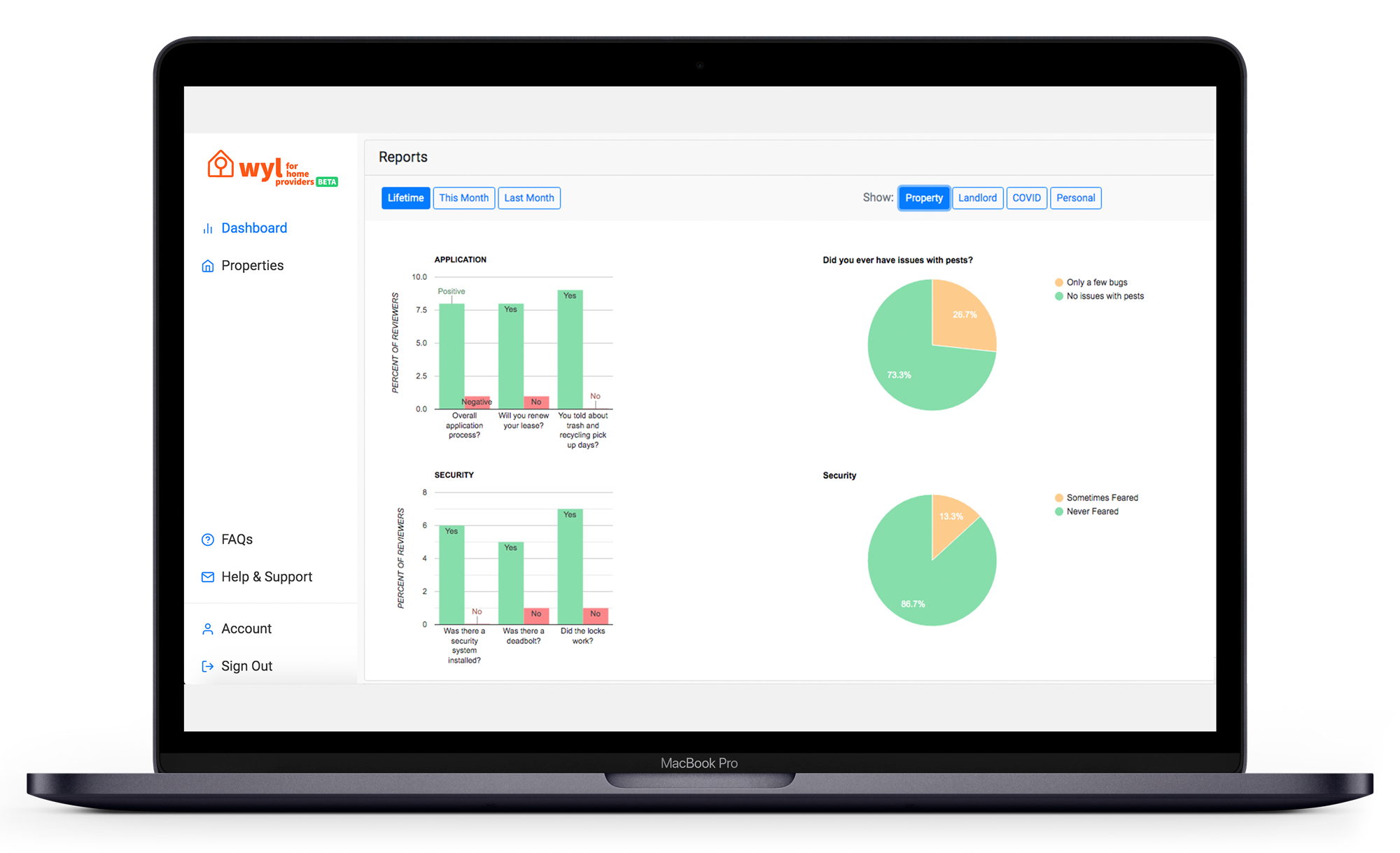 Where residents find the right home providers
Over 2 million residents, across 400 cities, have provided insights for 25,000+ home providers on WYL.
Your residents are the solution.
Not the product.
WYL for Home Providers is a transparent, fairly priced platform that uses real-time insights to help you:
Improve resident experiences + retention

Make better capital improvement decisions

Receive recognition for being a top Home Provider in your community
An owner/operator who views their resident(s) as human, first, and deserving of respect and dignity. They see their residents as part of the solution and not a part of the product.
If you're a landlord, property manager, or developer who defines themselves as a

Home Provider

, you're right at home.
How many units do you have?